Anniversary Sale, 50% OFF!
The Fisherman's secret to finding the perfect fishing spot Every Single Time.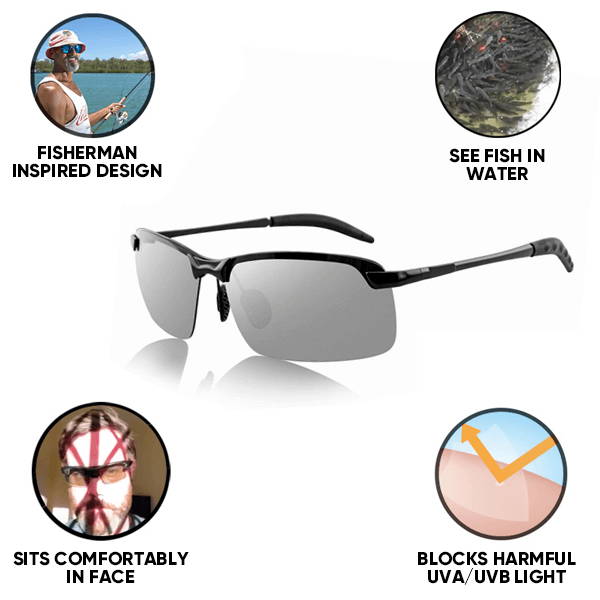 Quick Scan™Polarization: Easily see fish through water

Photochromatic: Lens darkens depending on intensity of Sun

UV-A / UV-B Protection: Blocks harmful UV Rays

Made To Last: Shatter-Proof Lens and Magnesium Alloy Frame
"...Makes it super easy to find a good fishing spot. Caught this guy within an hour of using it."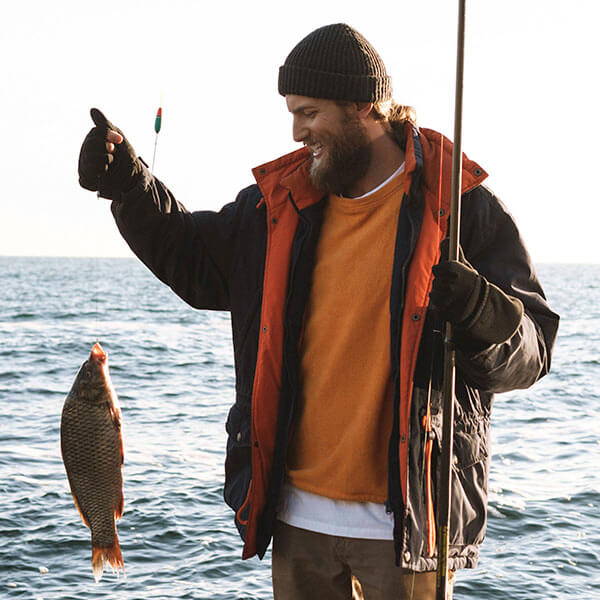 100% No-Risk Money Back Guarantee
X-Ray vision might be cheating,
See right through all the glare and get crystal clear Superman like vision in the water to find the perfect fishing spot. These glasses make finding that big catch you've always been dreaming of a whole lot easier!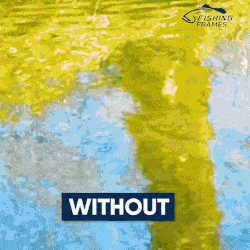 Anglers know that eyes are the most important tool they have to scan water surfaces: no matter what species you're after, if you want to sight fish and catch the fish, you first have to see it!
This breakthrough invention brings you one step closer to getting that catch you've always dreamed of. Instead of straining and damaging your eyes searching for fish, the X-ray Vision Sunglasses give you an unfair advantage and give you crystal clear vision into bodies of water, while reducing strain during long days on the water.
Best of all, we've made them super rugged and jam-packed with features to make them the only sunglasses you'll ever need this summer.






Designed For Anglers,
by Anglers


The Perfect Fishing Tool:
Easily Locate Schools of Fish

Quickly Spot Fishing Buoy
Protect your eyes from damage


Darkens depending on Sunlight
"This pair of glasses has singlehandedly changed the fishing game for me"
FREQUENTLY ASKED QUESTIONS
Yes, there is! We stand by the quality of our Fishing Frames, and offer a 30 Day Warranty on all orders.
Are they good at finding fishing during the day time?
The glasses are designed to work in any types of weather, cloudy, sunny. The lens darkens and lightens depending on. the intensity of light.
What bodies of water can I use the glasses in?
Ocean, river or lake, you can use the Fishing Frames to accurately and easily detect fish in any body of water. Fishing Frames are not designed to be used in murky and dirty water.

Do the Fishing Frames fit big headed people well?
Yes! The glasses are made to fit relatively bigger heads. The exact measurements are: Lens Width: 2.68 in, Bridge Width: 0.51 in, Temple Length: 5.20 in.

Liquid error: product form must be given a product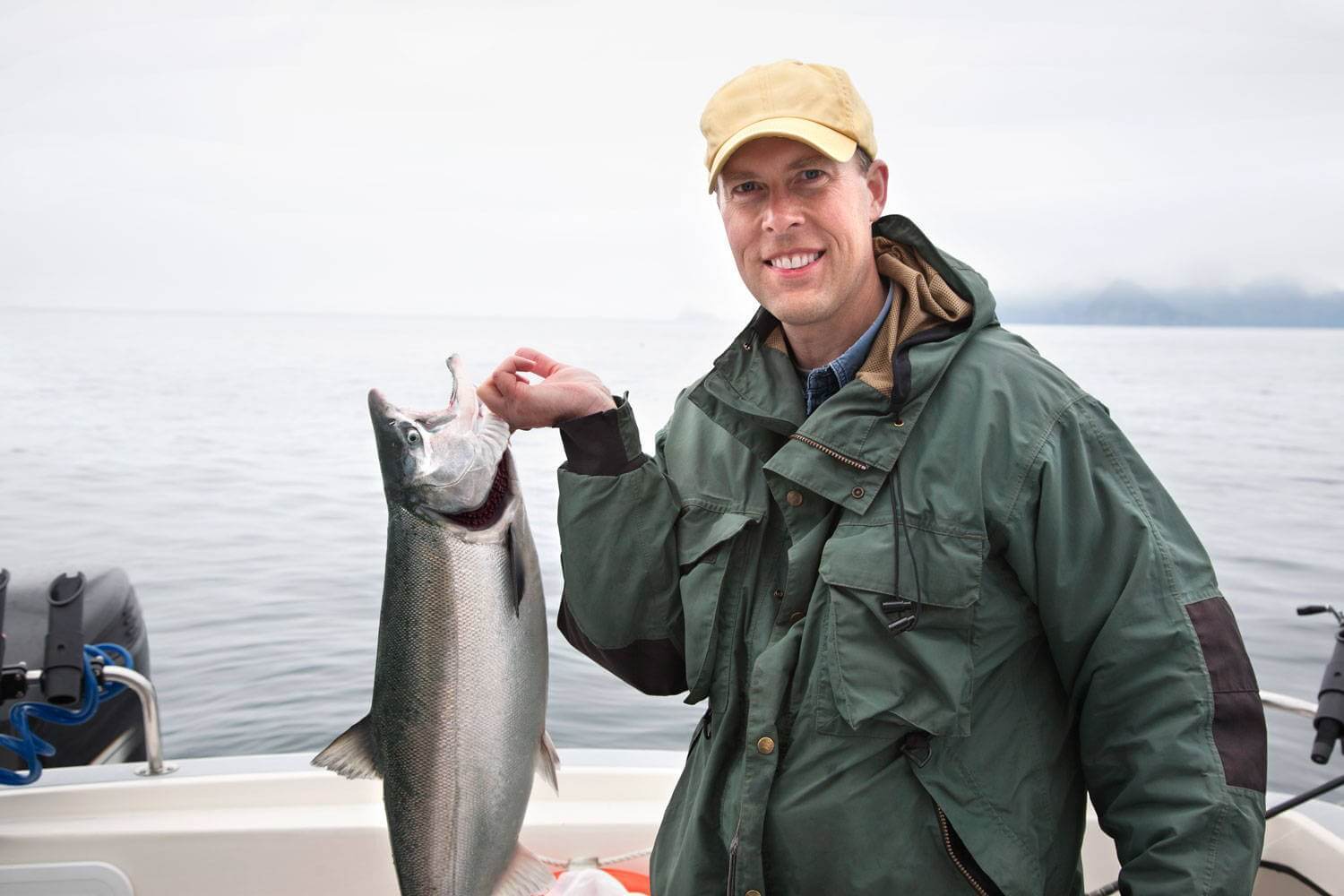 Few, if any, businesses today survive the kitchen-table dreams of their founders, especially in the outdoor industry where businesses come and go with the changing seasons. Yet, the leader in the fishing equipment has done just that - survived, grown and prospered from simple beginnings to become the one of the largest fish finder providers in the world.